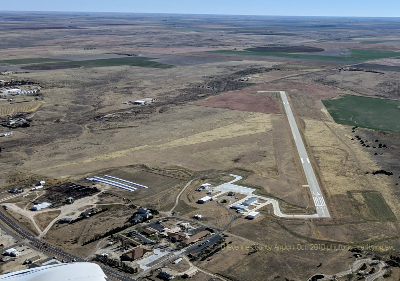 Airport Information
There are no public facilities on the Cheyenne County Airport. The 100LL fuel is available 24/7 via an automated system, see below.
The courtesy car is available. If you drive due north for two minutes, the Eagle convenience store offers restrooms, food, and seating. Eagle is open 7 days/week.
For information about Cheyenne County Airport (kSYF), as well as current weather, please click here.
100LL Avgas
100LL fuel is available 24/7 via a QT Pod automated dispenser which accepts credit cards, listed below. The dispenser is managed by Nutrien Ag Solutions.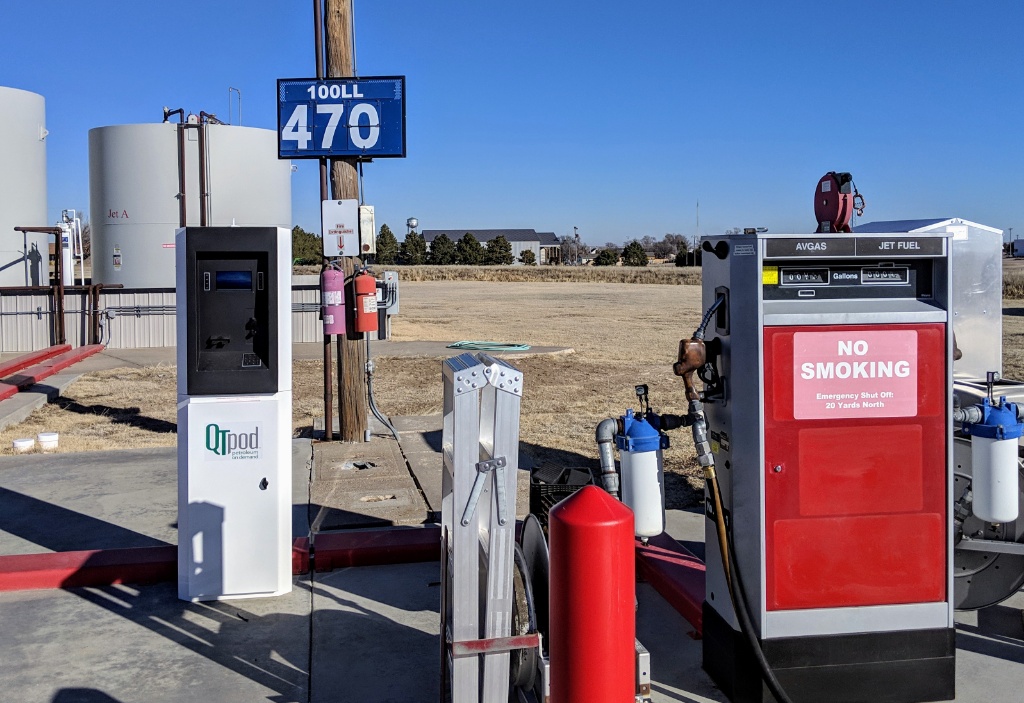 The QT Pod automated system accepts Visa, MasterCard, Discover, American Express, EPIC, Multi-Service, US Government AIRCard, and AVCard.
Ground Transportation
We have a crew car available 24/7: donations accepted, no charge.
There are no car rental services in Saint Francis, but Avis in McCook, Nebraska, (kMCK) will deliver here a car here.
There is also a community ride service which will take you anywhere in Cheyenne County in their van for free. There is a fee for longer rides.
To schedule the community van, please call 785-772-1053 during business hours or click here.
Flight Instruction
We do not offer rental aircraft or primary flight instruction. For those services, please contact us and we will be happy to help you find local availability.
Hangars and Tiedowns
Tiedowns are free, on the ramp south of the office. If there are no chains attached, you will find them on the south side of our office.
Overnight hangar space is unlikely.
Other Services and Attractions
For aircraft maintenance, we recommend Butterfly Aviation in Goodland, Kansas, as the closest full-service shop.
The Cheyenne County Airport is walking distance to several restaurants, and we have people who fly in just for that reason.
There is an excellent motorcycle museum downtown, on main street. This museum is well worth your time.
Other attractions include the Cheyenne County History Museum, the Quincy Art Gallery, the fascinating Arikaree Breaks, Keller's Pond and River Walk, Sawhill Park with its restored ampitheater, Cherry Creek Encampment historic site, Riverside Golf Course, and the lovely, restored Cheyenne Theater which shows digital movies with surround sound on the weekends.
To learn more about these attractions, please check out the City of Saint Francis website.