Crop Protection
On November 3, 2020, Grace Flying Service service sold its agricultural business to Nutrien Ag Solutions. Nutrien now provides our ag customers with the same services which we have provided for seven decades.
Customers now call a different phone number, and visit a slightly different office location, but with Nutrien utilizing our loading and fuel facility, the airport's operational atmosphere hasn't changed.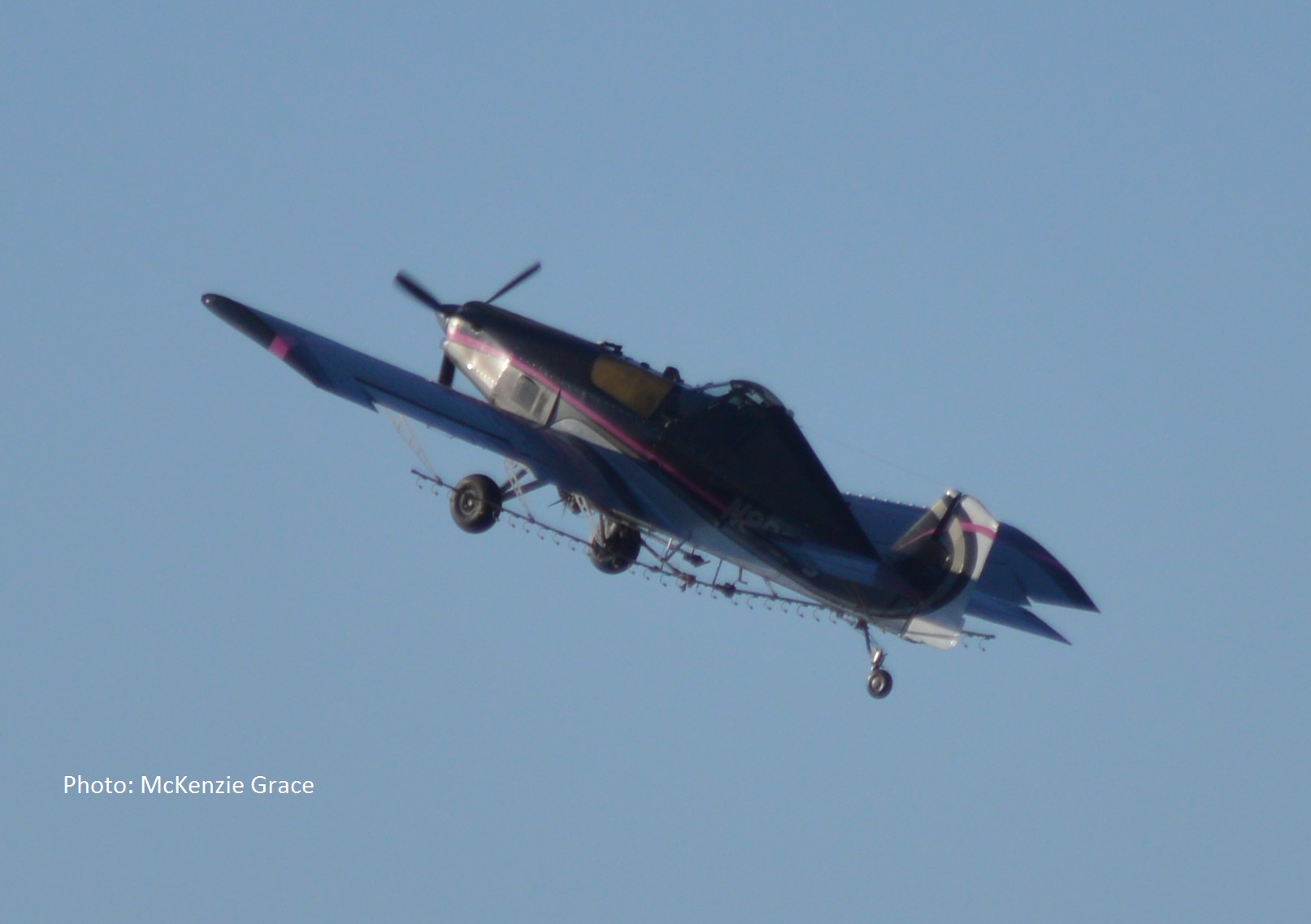 Nutrien Ag Solutions conducts their operations in their existing hangar and office, with their aircraft, all of which are located on Hangar Road here on the Cheyenne County Airport in Saint Francis.
Thank you for your past business. It has been our pleasure to serve you!
Local Grain Prices
Cash grain prices for:
Idalia (Scoular),
Benkelman (Gavilon),
Goodland (Scoular), and
Saint Francis (Equity).
Agricultural News
Our home page has news and information about agriculture and events in the tri-state region.
Local Weather Stations
Local, internet-connected weather stations provide a wealth of valuable data: temperature, wind, humidity, rainfall totals, barometric pressure--and often maximums and minimums.
We operate two weather stations: Broadview and kSYF.
Our Broadview station is about 10 miles northeast of town, and the kSYF station is atop our office on the Cheyenne County airport in Saint Francis, Kansas.
Clicking the links above will give you a constantly updated summary of current weather. For a more detailed analysis, you can use the Davis Instruments WeatherLink 2.0 app on your desktop by clicking this link.
If you want the Davis WeatherLink 2.0 app on your Android phone, click here. For your Apple (iOS) phone, click here.
Other useful stations in the area include:
Beaver Creek--12 miles NE of Goodland; and Haigler, Nebraska.