Kansas Court Rules For Corn Farmers Against Syngenta
June 23, 2017
Today, a federal jury in Kansas City ordered Syngenta AG to pay almost $218 million to 7,000 Kansas farmers. The farmers claimed that, in 2010, Syngenta commercialized a GMO corn seed--Agrisure Viptera--before that variety was approved for export to China.
The Friday verdict included only compensatory damages, and Syngenta will appeal the verdict. A simple math calculation shows that the verdict totaled about $31,000 per farmer.
According to this Reuters story, thousands of other corn producers are also seeking damages for the same reason. Lawyers for the corn producers claim that this is "only the beginning", adding that damages will total $5.77 billion dollars: 25 times more than this ruling. The damages are based upon the price of corn dropping sharply in 2013, when China refused shipment of millions of tons of the unapproved GMO strain.
Syngenta denies wrongdoing--and in what could be interpreted as a thinly veiled threat--said, "We are disappointed with today's verdict because it will only serve to deny American farmers access to future technologies even when they are fully approved in the U.S."
Ironically, Syngenta is now owned by a Chinese company, China National Chemical Corporation, after a $43 billion purchase in early 2016.
We wonder what happened to the Viptera corn that was produced in the two seasons prior to the Chinese ban...?
KSU Wheat Test Plots
June 14, 2017
Tonight we attended the KSU Wheat Day, which is a review of more than two dozen wheat test plots which are located 5 miles south of Wheeler, Kansas, on the west side of the highway.
There were more than forty farmers attending, and detailed descriptions of each wheat variety were given by Erick De Wolf, Plant Pathology KSU, Lucas Haag, Extension Agronomy Specialist from Colby, and Jeanne Falk Jones, K-State agronomist.
Because of the extensive damage this year to wheat in western Kansas due to wheat streak mosaic (WSM), many questions were asked about that viral disease. WSM is spread in the fall with the wheat curl mite as a vector for WSM (and two other very similar viruses). In many cases this year, large areas of wheat were damaged so badly that they won't be harvested, reported De Wolf.
There is no chemical control for the curl mite, so the primary protections against WSM consist of three basic options: planting WSM resistant wheat varieties, controlling volunteer wheat in late August for perhaps a mile around the planted wheat, and delaying wheat planting for 7-10 days. None of these options provides perfect protection, but a combination of techniques will help, according to De Wolf.
Stripe rust in wheat was another topic, and De Wolf pointed out which varieties are more resistant to the various rusts: stripe, leaf, and stem. Planting these resistant varieties can provide benefits in a year when rust is prevalent, including less damage from the disease, and the option to delay or omit treatment, depending upon rust severity and timing.
When questioned about the issue of common fungicides losing efficacy due to resistance by rust, De Wolf said that tebuconazoles would likely have a gradual loss of efficacy, while the strobilurin family might lose resistance quickly, in a "step-wise" fashion. Some research on the issue is being done in the Northwest US, and resistance has been found in some cases in that region.
After harvest, yield data will be available from the wheat test plots. Jeanne Falk Jones will send it to everyone on her email list. You can join her excellent email list by contacting her.
Supreme Court Ruling Supports "Right to Repair"?
June 4, 2017
On May 30, 2017, the Supreme Court reversed the Federal Circuit Court in the Impression Products, Inc. v. Lexmark International Inc. case. (We previously reported on the "Right to Repair" issue here.)
According to this EFF article, this Supreme Court ruling "says that once a patent owner sells a product, it cannot later claim the product's use or sale is infringing. This principle prevents patent owners from controlling goods after sale and interfering with your right to resell, tinker with, and understand the things you own."
Even though this ruling concerns reuse of printer cartridges, the underlying principle is likely much broader, and could reduce John Deere's ability to limit repairs of equipment owned by farmers.
Heavy Rain, Hail Damage Occurs
May 26, 2017
The spring of 2017 has been both cool and wet. This weather pattern--while providing ample and appreciated moisture--has delayed corn planting for some farmers. Some have already changed to a new seed number, and are anxious that they might have to go an even shorter season variety.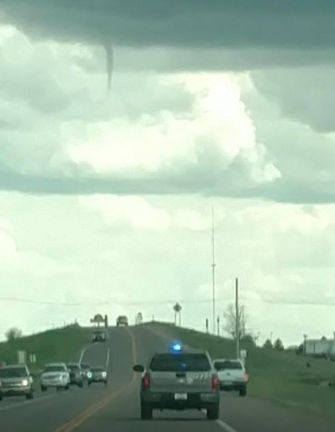 On May 26, a large line of thunderstorms moved through the area. Unofficial reports say that up to five inches of rain were dumped in portions of Sherman county. The National Weather Service issued both tornado and severe thunderstorm warnings early in the event, and flash flood warnings afterward. The next day, many normally dry creeks were running completely full, and much wheat damage occurred from the large quantities of hail. In addition, word-of-mouth reports are that vehicles and buildings suffered severe damage.
The Salina Post published a picture of a small funnel cloud. The photo was taken by the Sherman County Sheriff.
Honor Students Recognized
May 19, 2017
We began our Honor Student Recognition Program in 2005--more than a decade ago. We wanted to recognize and reward academic excellence in our High Schools, as we believe that learning matters now more than ever.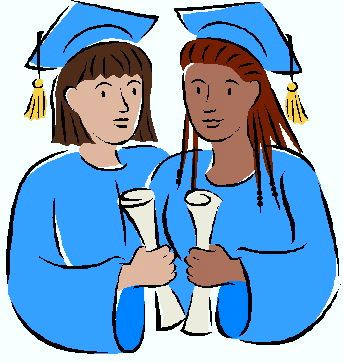 Every May, we provide a letter of commendation and a small memento to the top five students in the high school classes of Idalia and Saint Francis. The Honor Student awards are presented at the year-end Awards Ceremony in the respective schools. This year was no exception, and the personalized USB storage keys were awarded last week. We believe that we have now recognized more than 700 students!
You may read more about the Honor Student program and view a complete list of the names of the recognized students by clicking here. It's a great group!
Update on Wheat Rust Treatment
May 18, 2017
We have been flying every available minute for the last eight days, with three airplanes in the air. Many of our customers are now protected from the rust pressure, but the cloudy, wet, and windy weather has slowed us considerably in the last two days. The weather is not only problematic for us: the wet weather and poor drying conditions are also delaying corn planting for many farmers.
As this is written, our aircraft are grounded due to weather: however, we have used the down time to perform routine maintenance. We hope to finish most of the booked work in the next few days, as soon as the weather cooperates.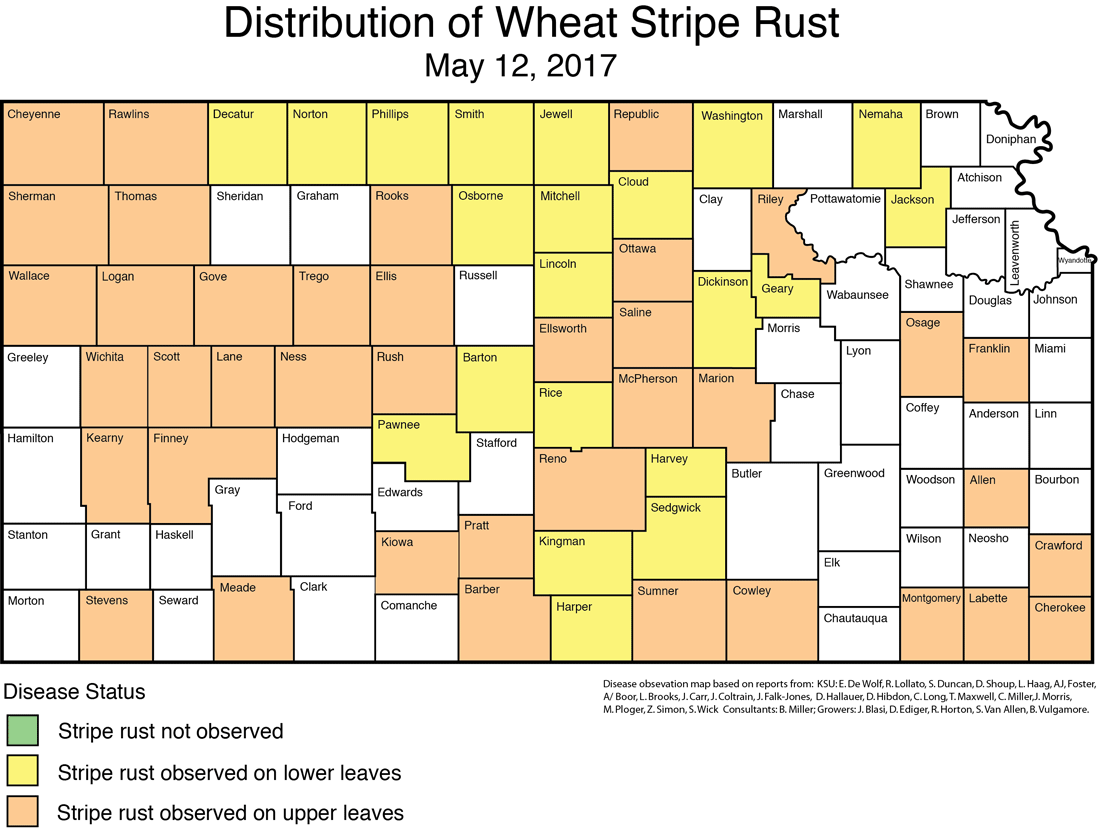 Local reports say that rust is slowly increasing in the wheat, but despite the favorable weather for rust development, the disease is not increasing as rapidly as in past years. Ironically, the same weather which is slowing our work and corn planting is good for rust development. The favorable weather for rust development is causing some farmers to decide to treat.
The May 12, 2017 K-State Extension Agronomy eUpdate on stripe rust says, "Stripe rust and leaf rust were rapidly increasing in incidence and severity in parts of central Kansas this week. . . Observations this week indicate that stripe rust has increased in severity in many fields of susceptible varieties that were unprotected by fungicides. In some cases, more than 30 percent of the flag leaf area has been damaged by the disease."
As you can see from the newest map, our region shows rust on the upper leaves of the wheat. To read the entire KSU eUpdate, please click here.
Wheat Rust Treatment Has Begun
May 10, 2017
Starting two days ago, rust treatment orders in wheat started pouring in. We covered a lot of acres in those two days, as we had good weather. Heavy rains have occurred both nights, and more rain is forecast for today and tomorrow, so it may this weekend until we can go "full blast" again.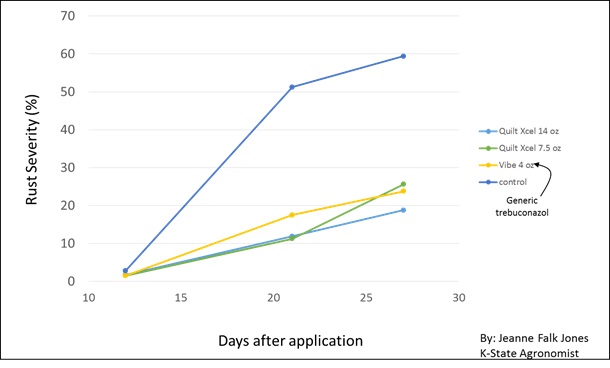 The rust levels in the wheat are presently low, but the farmers who have elected to treat are concerned that reports of rust "blowing up" south of us--in Scott City--mean that treating early makes sense.
We have called Paul Soulek, Ascend Ag, Inc., from Spearfish, SD, to help us again this year. Paul helped us last year in his new turbine Air Tractor, and he did excellent work. His arrival, scheduled for Thursday, will increase our capacity by about 80%: Timely treatment is important, and Paul's airplane should make that possible. Since infection levels are still low, we have time. But the flag leaf is emerged, so if infections explode, treatment needs to be as soon as possible, and weather can delay us for several days.
Our customers are choosing generic tebuconazole for their treatment, and we generally agree with this choice. Tebuconazole is less expensive, and provides nearly identical control as the more heavily advertised products. We have had excellent control in previous years. The two images--from Jeanne Falk Jones--show fungicide comparisons from 2016.
Erick DeWolf, KSU, specialist, has a complete article on the subject, and we recommend reading the entire article if you have questions.
Here is an excerpt from the DeWolf article: "In tests conducted by universities throughout the Central Plains and Midwest in recent years, researchers have found no significant differences in the efficacy of products with identical active ingredients. In other words, the generic fungicides are equally effective when used at the same rates as other products with the same active ingredient. "
We do agree with DeWolf that managing resistance to fungicide products might mean changing active ingredients in future years: using the same product year after year is normally a bad idea.
A May Day Mayday
May 2, 2017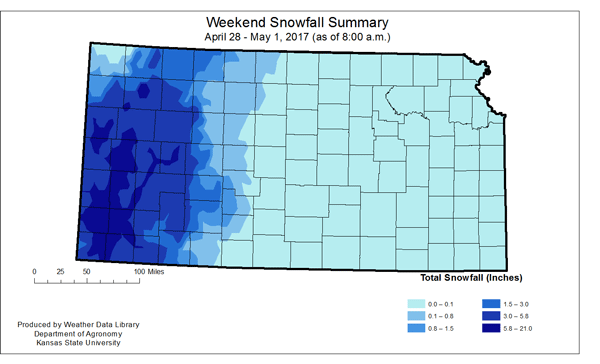 This KSU eUpdate describes the snowfall event which occurred over most of western Kansas on the weekend of April 29 through May 1, 2017. The snowfall missed Yuma county in Colorado, and only impacted the far southeast corner of Cheyenne County, Kansas. It is possible that the missed moisture opportunity was more than offset by the lack of wheat damage.
The report has several interesting maps, and attempts to analyze possible wheat damage, but notes that until the snow melts, there is a lot of speculation and less hard data. Still, when tall wheat is both buried and flattened by wet snow, and exposed to cold temperatures for many hours, it is tempting to guess that yields were reduced.
The event was widespread: KSU says, "anywhere from 1 to more than 21 inches of snowfall covered the majority of western Kansas, which corresponds to roughly 40% of the wheat acreage in Kansas."
Wheat Disease, Again
April 24, 2017 (updated April 26)
We have reports of stripe rust in the Oakley, Kansas, area, and aerial treatment is now occurring in Hamilton county. The recent cool nights and rainfall events are both favorable to rust development, according to KSU. Here are some pictures of stripe rust developing on wheat leaves, and a table of wheat variety resistance ratings.
In this KSU article, Jeanne Falk notes that wheat streak mosaic is common in our region, presumably because of favorable environmental conditions last fall for the wheat curl mite. At this writing, Falk hasn't found either stripe or leaf rust in the wheat in our immediate area.
We have one reliable report of both stripe and leaf rust in Hamilton County, which is about 120 miles south. We also know that extensive aerially applied rust treatment is occurring near Wichita. We agree that the fields which are most likely to need treatment--if rust moves into our area--are susceptible varieties, seed wheat, and fields with high yield potential, especially irrigated wheat.
Stripe Rust Update
April 11, 2017
In this KSU Extension Agronomy eUpdate--dated April 7--Erick DeWolf reports that stripe rust has been found in wheat in southeast Kansas.
The report says, "The recent period of cool temperatures and frequent rainfall has been highly conducive for the continued spread of the disease. We will likely see more signs of disease continuing to show up over the next 14 days. What happens after this first wave of infections is critical to the development of an epidemic. The risk of severe disease and yield loss will increase if we get into another period of cool temperatures (44-55 degrees F) and frequent rains. Temperatures above 60 F at night often slow the development of stripe rust."
The KSU report has more information and a color coded map.
Our New Website
April 1, 2017
Version 2 of our website is up and running. We are still tweaking the rough edges, but the site is happily residing on the new servers, anxiously waiting for you to click on it. If you want to know more about the site, please click here.
Wheat Postcard Summary
March 30, 2017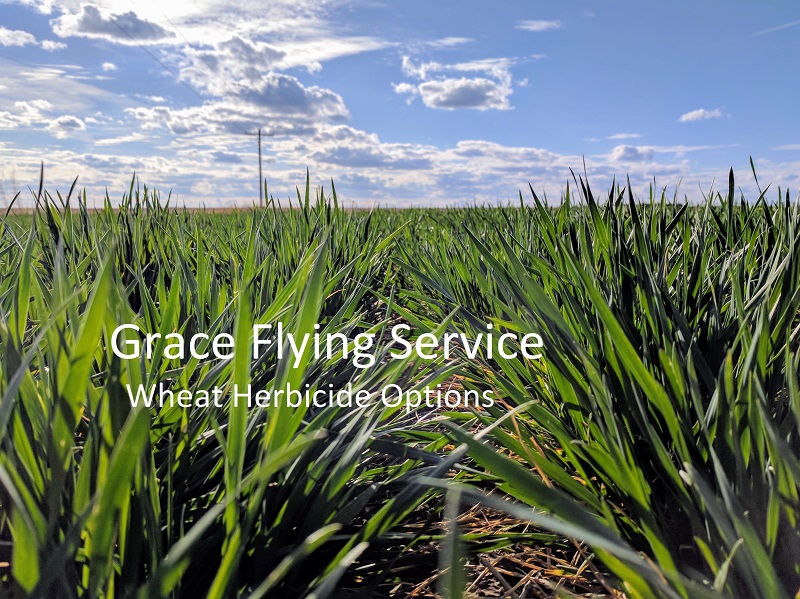 Our customer postcard is being sent today. The text says:
"The warm, dry spring made wheat herbicide application difficult. It finally rained, but the wheat is near joint stage, which means that dicamba can no longer be safely used to control resistant kochia.
"There are still at least two excellent herbicide options available: Colt+Salvo and Starane Flex. Both products allow treatment until flag leaf emergence, and the fluroxypyr in them provides good control of resistant kochia.
"These applications cost more than dicamba, but they offer both better timing flexibility and improved control, especially on late-emerging kochia. We recommend adding Ally to obtain some soil activity.
"We have Coron in stock, if you'd like to add foliar feed to the application."
Finally, It Rained!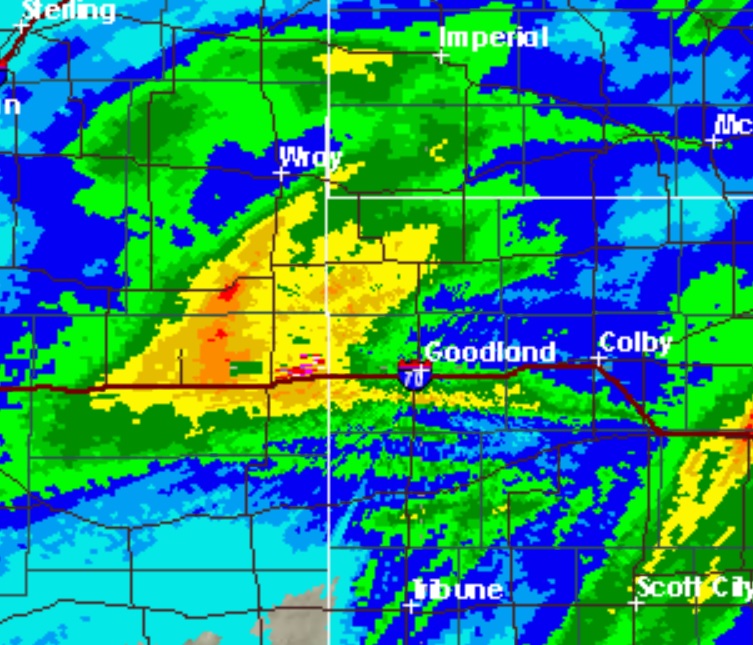 March 24, 2017
Over the last 24 hours, badly needed rains arrived over most of the tri-state area. Some areas received more than 2 inches of rain, and much of the area had at least one inch. The wheat was beginning to show drought stress, and the pastures weren't greening up. Corn ground was dusty. The rain occurred when a low pressure parked over the region for long enough to do real good.
There may be someone who didn't like this rain, but we don't know who it is.
Wheat Herbicide Applications Are Beginning
March 17, 2017
Despite the lack of badly needed rain, we are now treating wheat for weeds. In some cases, the customer is adding Coron as a topdress application. We think that these treatments make sense, because dicamba resistant kochia is a real threat in many wheat fields, and treating early is the preferred option for best control . When it rains, these treated fields will be ahead of the game.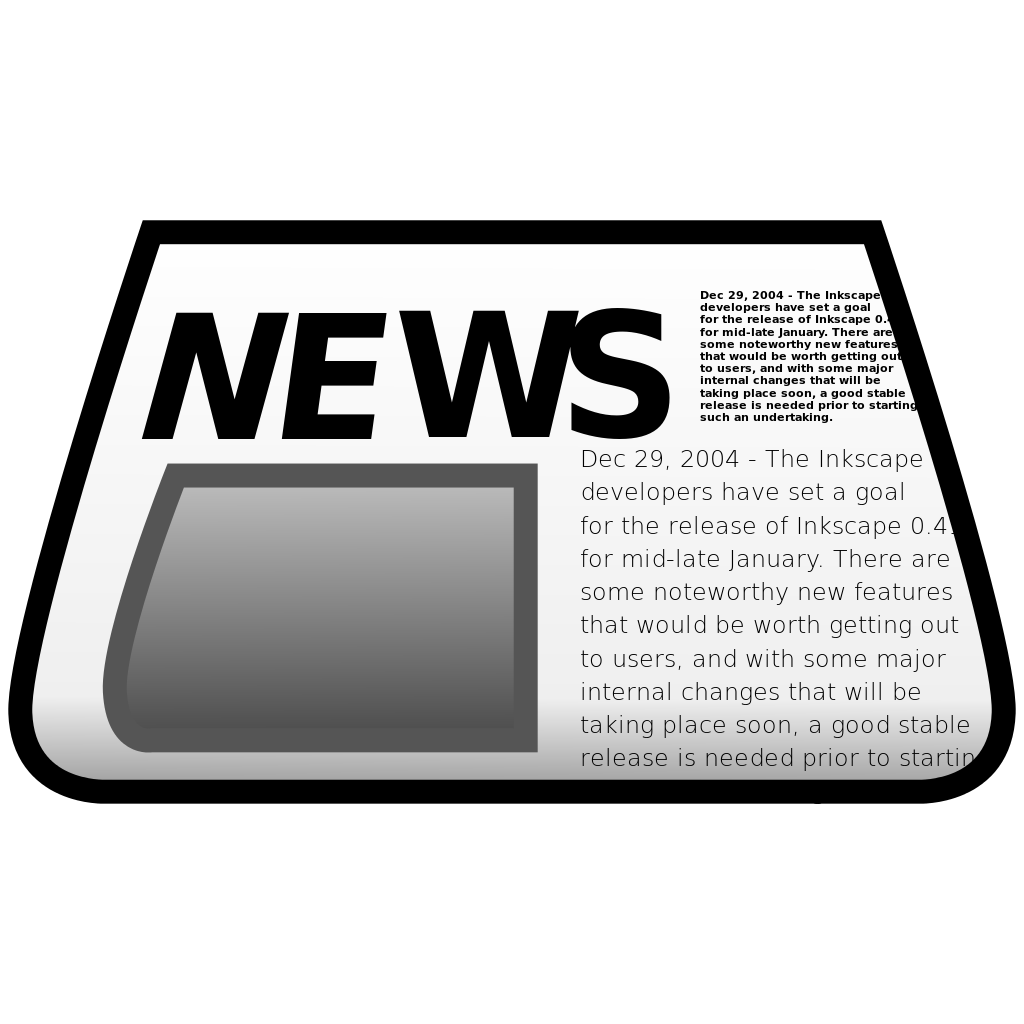 Caterpillar Company Raided by Federal Agents
March 7, 2017
The IRS says that Caterpillar owes the US government more than $2 billion dollars in taxes because of an alleged illegal off-shore accounting scheme based upon a Swiss Caterpillar subsidiary.
A recent raid of three Peoria offices by federal agents underscored the seriousness of the government's long standing allegations on the issue. In addition, Dr. Robinson, an expert on the issue, accused the company not merely of negligence, but outright fraud: "I believe that the company's noncompliance with these rules was deliberate and primarily with the intention of maintaining a higher share price. These actions were fraudulent rather than negligent." If convicted of fraud, Caterpillar's penalties will be much higher.
Caterpillar representatives say that the company's actions are prudent and lawful. The stock price dropped significantly after the raid, partially based upon fears that the company might be excluded from government contracts just as the new US president has promised a $1 trillion infrastructure program. You can read more in this New York Times article.
A Very Warm February
February 24, 2017
According to this excellent Washington Post article, this February has been one of the warmest ever--at least in the eastern two-thirds of the US. The article notes that "A stunning 2,805 record high temperatures have occurred across the nation this month compared with just 27 record lows." Not surprisingly, levels of ice and snow are at very low levels.
Kochia Control in Corn: KSU's Recommendations
February 20, 2017
KSU strongly recommends that corn ground should be treated "late-winter" with pre-plant applications in order to control the glyphosate-resistant kochia populations that are becoming increasingly common.
This link has photographs and tables to buttress their arguments, and includes specific herbicide recommendations. It is worth reading if you haven't attended a recent seminar on this issue.
"Right to Repair" Legislation
February 12, 2017
This Apple Insider article says that five states will have "Right to Repair" bills in Congress this year. The states of "Nebraska, Minnesota, New York, Massachusetts, and Kansas all aim to make it easier for consumers to fix the devices themselves, by publishing service manuals not typically viewable by the public, and making it easier to acquire spare parts."
The proposed laws not only allow consumers to repair their own products, but also allows third-party repair shops to better repair your products. At least two major companies, Apple Computer and John Deere are lobbying strenuously against the laws, claiming that the new laws would "make it possible for pirates, third-party developers, and less innovative competitors to free-ride off the creativity, unique expression and ingenuity of vehicle software."
Some argue that if only one state passes the legislation, it will effectively become law in the entire USA, because the manuals will be available everywhere, and because big companies don't like different procedures and restrictions in different states.
Here is a copy of the letter than John Deere wrote to the Kansas legislature, in response to Kansas House Bill HB 2122.
New GFS Website Is Getting Closer
January 5, 2017
We had a website early in the game: 2005. That original site has served us well, but the underlying technology has gotten old. We are working hard at creating a new one--using HTML5 and CSS3--as well as optimizing it for both phones and the larger screens on laptops and desktops. Don't worry: After we get the new site going, we'll reformat the old data and bring it along.
The new site is also light-weight, which means it should load quickly in areas of limited bandwidth.
More Loading Capacity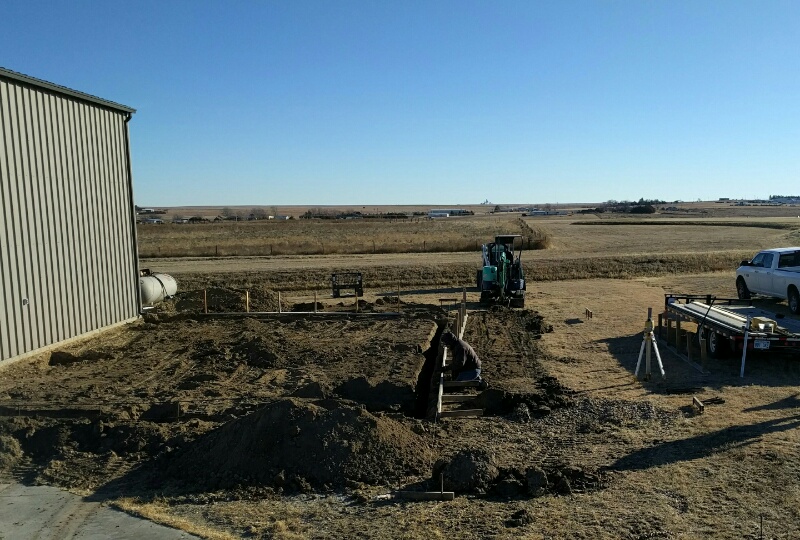 December 12, 2016
This past spring, Grace Flying Service added onto our loading building. The original 40x40 building--which features specialized loading equipment and complete containment both when unloading pesticides and during the mixing process--now has an additional 1,200 square feet of warehouse space.
The new 30x40 area has complete containment, but it is not a loading or mixing area. The larger building worked well this year, providing us with increased inventory in peak season.
Want to Read More?
There are many more stories to read in our archives. Please click here to read our archived stories. Or use our search page to find keywords on our website.